Benefits Of Home Inspections In Modesto
February 18, 2020
Homes can be filled with problems. Whether you are buying a new one, or curious to see how yours is holding up, a detailed inspection is exactly what you need. With a set of trained eyes, problems that could cost you thousands of dollars if left unfixed can be addressed quickly, saving you money and a whole lot of unneeded stress. It's really a no brainer, but if you are not yet convinced, here are some other reasons why a professional home inspection is exactly what you need.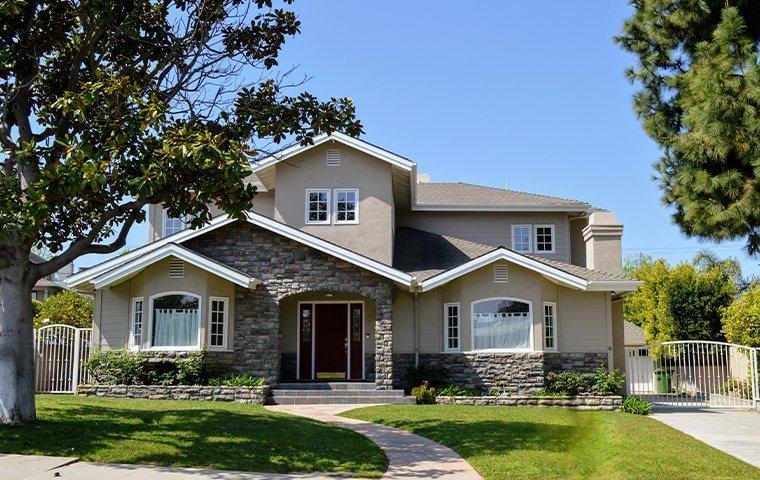 An Inspection Can Save You From Buying A Broken Home
Looks can be deceiving, and jacuzzi tubs, new appliances, and a fireplace can lead to a hasty home purchase. Letting these shiny amenities draw you in can take your mind off of checking basement wood supports for termite damage, or chimneys for potential fire hazards. It doesn't matter if you save $10,000 on a home if you have to pay out $20,000 to fix damage found after buying.
The good news is, this can be rectified with a single home inspection. Before you put pen to paper and claim a new home and all of its responsibilities, get it inspected. This way you will know of any risks or current problems going on behind the scenes before it's too late. You may find something shocking, or nothing at all. Either way, it is good to know before you buy.
An Inspection Can Save You Money
Often times, problems around homes start small but can get out of hand if not addressed immediately. For instance, a small patch of green mold in the basement can turn into black mold if given enough time. This puts you and your family at risk of serious sickness. Other problems like leaky pipes can lead to water damage. Water damage can lead to termite infestations, and termite infestations can cause severe structural damage to your home. This can all be prevented with a thorough home inspection. If you know about these problems early, you can have them addressed, saving you a ton of money in the long run.
Our Inspection Process
At Peace of Mind Pest Control INC, we take home inspections very seriously. With just one visit, one of our highly trained inspectors will check all of the following areas of your home for potential or existing problems.
Interior and exterior walls, windows, and doors.

HVAC systems. (Airconditioning, ventilation, etc.)

Basements and crawlspaces

Fireplaces and chimneys

Rooflines, roofs, and attics

Electrical systems

Plumbing and sewer systems

Pools and other swimming areas

Wells
Some problems we look for include rotting wood, termite damage, mold, dry rot, water contamination, fire hazards, structural damage, code violations, safety concerns, conditions that might lead to a termite infestation, and termite damage.
After an inspection has been completed, your inspector will construct for you a detailed report of their findings. This will include areas affected and problems they have found, which also includes pictures and full descriptions of issues discovered. With these tools and information, you should have no problem addressing what needs to be fixed.
Why Peace of Mind
You will find no-one more committed to the wellbeing of your home or of a home you are going to buy than the professionals here at Peace of Mind Pest Control INC. We love helping homeowners solve problems and save money.
If you are in need of a quality inspection for your home here in Modesto, we have you covered. Give us a call today to schedule an appointment or if you have questions about our services.