Termites Be Gone: Proven Techniques for Successful Termite Control In Modesto
August 15, 2023
Termites are wood-destroying insects that appear similar to ants and exist in more than 2,600 species. Termites eat cellulose, a material found in wood and many paper products. In natural environments, termites play an important role in helping to break down fallen trees and return vital nutrients to the soil below. Unfortunately, termites commonly attack Modesto-area homes and create costly property damage.
Have you detected potential termite activity on your property? Those who suspect a problem should coordinate a termite inspection in Modesto performed by an experienced pest control company. A seasoned Modesto pest control professional understands the best methods for expelling termites from your home and may identify existing property conditions that might make you vulnerable to future intrusions involving these unwanted pests.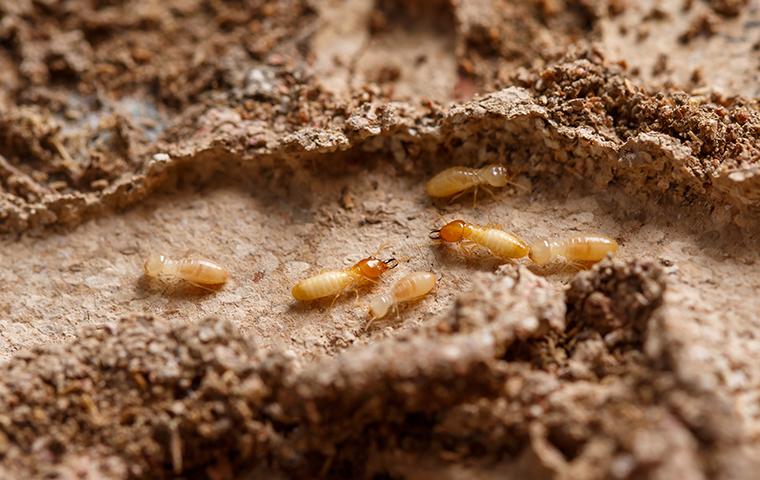 You're Not Likely To See A Termite: How To Identify Signs Of Activity
What are some of the most common indicators a homeowner might notice that suggest a need for professional termite removal services? Termites often consume wood from the inside out, making it more difficult for homeowners to detect.
Look for accumulations of drywood termite waste known as frass below wooden structures, which has a pellet-like appearance. Subterranean termites create tubes or tunnels constructed of mud that connect their underground nests to areas of wood above ground.
It is critical that homeowners detect the signs of termite activity early on and promptly contact a Modesto termite control professional regarding termite treatment services.
From Bad To Worse: How Termite Damage Can Escalate Quickly
As with the majority of pest-related problems, small intrusions involving termites can quickly become much more significant infestations. In many cases, termite activity will begin and remain unnoticed for months as they erode a Modesto resident's home.
In an effort to prevent this scenario, homeowners are encouraged to proactively implement prevention methods and promptly contact a Modesto home pest control professional regarding a termite inspection when they suspect pest activity.
Protecting Your Property: Effective Termite Prevention Methods
Homeowners should recognize the importance of being proactive to limit the likelihood of experiencing a substantial termite infestation. Some of the best strategies include:
Promptly removing fallen trees from yard areas and storing firewood away from the structure.
Creating a barrier of inorganic material that prevents the structural foundation from directly contacting the soil.
Repairing leaky spigots, hoses, or other sources of excess moisture on the property.
While the aforementioned preventative measures are viable options, those with an existing infestation should consult with a professional provider of termite extermination services.
Professional Termite Control: Long-Term Termite Control And Protection
What is the best termite control product to use? Local homeowners should avoid trying do-it-yourself home treatment options sold by local retailers. Despite exaggerated claims to the contrary, many of these store-bought sprays, foggers, and other options prove ineffective against significant termite infestations and result in further frustration. Consulting with a properly licensed pest control company is the best course of action.
After contacting the experts with Peace of Mind Pest Control & Home Inspections regarding a termite inspection in Modesto, you should expect a prompt response and a customized solution. For subterranean termites, we often use specialized liquid treatment options for a virtual barrier of protection around the exterior of your home. As termites come into contact with the termiticide formula, they will return to the nest and spread it among others in the colony.
Our qualified pest management professionals also have solutions for drywood termites, which often become deeply entrenched in parts of the structure. Here, we use fumigation to penetrate hard-to-reach areas where termites might exist.
As a full-service pest control company for roughly 15 years now, our staff is also well-equipped to assist homeowners with a wide array of solutions to pest problems. We will oust ants, spiders, rodents, and many other home-invading creatures that enter homes and may pose health risks. Contact our office today to learn more about our residential and commercial pest control services is Modesto.