What's The Best Way To Get Rid Of Roaches In My Modesto Home?
January 15, 2023
A cockroach infestation is a nightmare that no homeowner should face alone. Not only are these insects a threat to your health, but they're also incredibly challenging to remove once they infest your residential property.
In this article, we'll discuss the problems cockroaches cause and how to get rid of cockroaches that take over your home. At Peace Of Mind Pest Control, we've made it our goal to eliminate pest problems so that you don't have to. Our pest experts have the experience to provide excellent Modesto pest control for homeowners throughout our service area. Call us today to find out how we handle pest problems of any shape or size!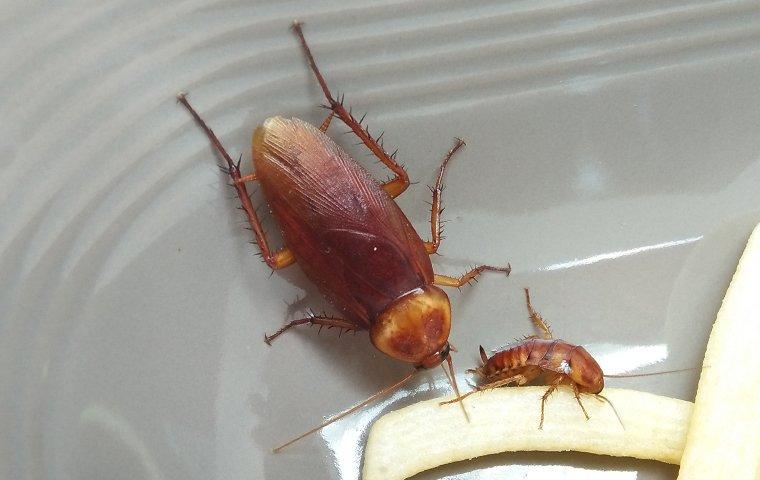 Does Seeing One Cockroach Mean I Have An Infestation?
One of the first things you should know about cockroaches is that they love to squeeze themselves into tight, hidden crevices. These disturbing insects prefer darkness, which means it's odd to see one crawling around in your home during the day. Unfortunately, if you spot a cockroach skittering bravely across your floor, it could indicate a much larger infestation. When too many cockroaches are living in one location, some cockroaches are unable to find anywhere to hide.
The best way to manage these pests is with professional roach control services from Peace Of Mind Pest Control. Reach out to us today to learn more about our cockroach control options.
Can Roaches In My House Really Make Me Sick?
Although cockroaches might not seem like a threat, these common household pests are capable of making you and your family very sick. Cockroaches in feed on many unsanitary materials and pick up harmful bacteria on their legs and bodies. If cockroaches invade your Modesto home, they can spread several dangerous diseases, including:
Cholera
Dysentery
Gastroenteritis
Typhoid fever
Salmonellosis
Listeriosis
And many parasites
To defend your home and family from cockroaches and their dangers, you need professional cockroach control services from Peace Of Mind Pest Control. We'll work with you to develop the right treatment plan for your pest control needs.
Why Is It So Hard To Get Rid Of Cockroaches And Keep Them Away?
There are many reasons why cockroaches are difficult to remove from your Modesto home once they invade. Many roaches become resistant to conventional pesticides, making them even more challenging to eliminate. In addition, these pests can flatten their bodies to crawl under refrigerators, ovens, and other home furnishings. If you implement the most effective prevention strategies, they may help to keep cockroaches from invading your residential property.
The only sure way to eliminate cockroaches and prevent them from returning in the future is to implement an ongoing pest management plan from Peace Of Mind Pest Control. We're ready to deliver top-quality services you can depend on year-round.
Should I Call Peace Of Mind Pest Control About Roaches In My House?
Cockroach infestations are a nightmare to deal with when you don't have the help of a trusted pest control provider on your side. No matter how many DIY cockroach control methods you implement or which prevention tips you follow, the cockroaches in Modesto are bound to find a way inside your home.
The most effective solution to your pest problems is professional cockroach control services from Peace Of Mind Pest Control. With over a decade of experience in the pest management industry, we're ready to defend your home from the area's most formidable pest threats. Say goodbye to cockroaches, termites, and other common pest problems when you partner with Peace Of Mind Pest Control professionals today!