Trustworthy Pest Management In Los Banos, CA
If you are tired of watching the ants marching one by one across your floor or are plagued with mice or constantly dealing with spider web removal, it's probably time to give our Los Banos pest control experts a call. We can remove just about any pest you might have, and keep them from coming back. Here are a few reasons to contact our pest control experts today.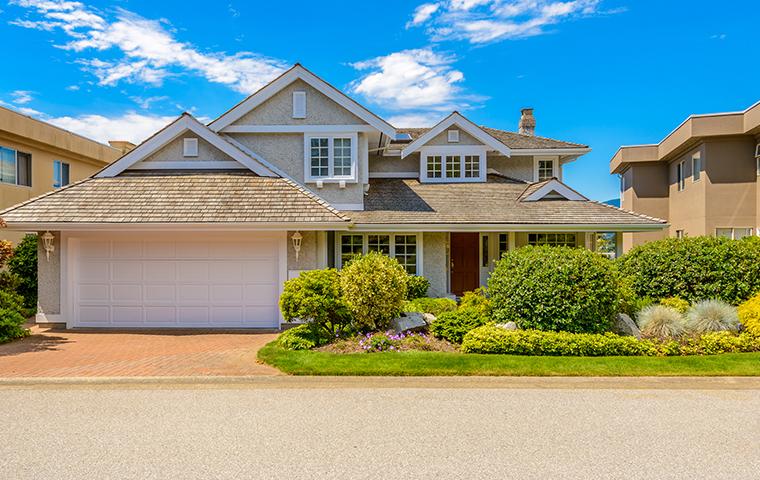 We Can Eliminate Any Pest
Our team of Los Banos pest control experts can eliminate a wide range of pests from your home and yard. This includes all types of spiders, as well as ants, roaches, crickets, silverfish, fleas & ticks, sowbugs, earwigs and more. We also offer pest control for rodents, and we can even provide seasonal treatments for aphids and whiteflies. As a separate service, we can inspect for termites, develop a termite removal plan and repair most damage caused by wood-destroying organisms.
Many Pests Pose Health Risks
While bugs and spiders certainly are certainly gross and a huge nuisance, many of them also can impact our health. Rodents, for example, can carry a variety of serious diseases, including plague. Poisonous spiders also pose a danger to humans, and we have several species of poisonous spiders in our area. Fleas are dangerous for our pets, but these pests also bite humans and can transmit diseases.
Ticks are another dangerous pest, spreading diseases such as Lyme disease and Rocky Mountain spotted fever. Even cockroaches can pose a health hazard for anyone in your home that suffers from allergies or asthma.
While some pests don't harm humans, they can damage your home, the plants and trees in your yard and your belongings. For instance, did you know that while crickets don't bite humans or pets, these insects can munch on curtains, wallpaper and clothing? Obviously, pests such as termites and carpenter ants can do widespread damage to your home and property, if left unchecked.
We Develop Custom Pest Control Plan
Our Los Banos pest control technicians don't just inspect your home and yard and remove pests. We develop a customized Integrated Pest Management (IPM) program for each homeowner. We visit each home on a monthly or bi-monthly schedule, depending on your needs, to ensure that pests remain under control. In order to control pests, we use a combination of spraying, baiting and granular applications as well as many non-chemical pest control methods.
Los Banos Termite Repair
While there are many destructive insects on our planet, termites cause millions of dollars in damage to homes and businesses every year, putting them at the top of the list of destructive pests. Our Los Banos termite & repair experts can help you eliminate these insects, as well as sharing some general information about termites.
We Provide Free Inspections
We offer a free limited residential termite inspection for non-real estate transactions. Our Los Banos termite and repair technicians will inspect your home, inside and out, discover any evidence of termites, and provide you with cost estimates for treatment and any repairs that might be needed. We also can make some helpful recommendations to keep these pests from returning to your property in the future. If you are selling your home or business, we also offer comprehensive termite inspections that include a detailed report as well as recommendations and cost estimates for repairs.
If you notice any evidence of termites, give our Los Banos termite & repair experts a call today. In addition to serving the city of Los Banos, we also provide termite and repair services for cities throughout Merced, San Joaquin and Stanislaus counties.
Our Services Are Guaranteed
One of the best reasons to choose our service over another company is that we guarantee your satisfaction. Our general pest control service is guaranteed or we will come back and fix any issue for free. Our goal is always to provide each client with the highest quality services, as the most affordable prices. We provide quality Los Banos pest control services for both residential as well as commercial properties, from small businesses to large business parks, warehouses, apartment communities and more.
If you need any type of Los Banos pest control service, give the team at Peace of Mind a call today, or schedule an appointment online. In addition to providing pest control services in Los Banos, we also can provide pest control services throughout Merced County, as well as Stanislaus and San Joaquin counties.
Request Your Free Pest Control Estimate
Complete the form below to request your free estimate.