Benefits Of Professional Pest Control In Modesto, CA
January 22, 2020
Pest is a broad term. It can describe the fly buzzing around your head at the dinner table. It can refer to the raccoon that keeps knocking over your trashcan. It can even be applied to a single termite as it nibbles on your home. Our question for you is, what pests are causing trouble for you and your home? Do you have ants on your counters or centipedes in your basement? What about a family of rats living in your attic? Whatever your pest problems are, or may be in the future, we have answers. Let us show you the benefits of professional pest control, so you can decide if it is the right choice for your Modesto home.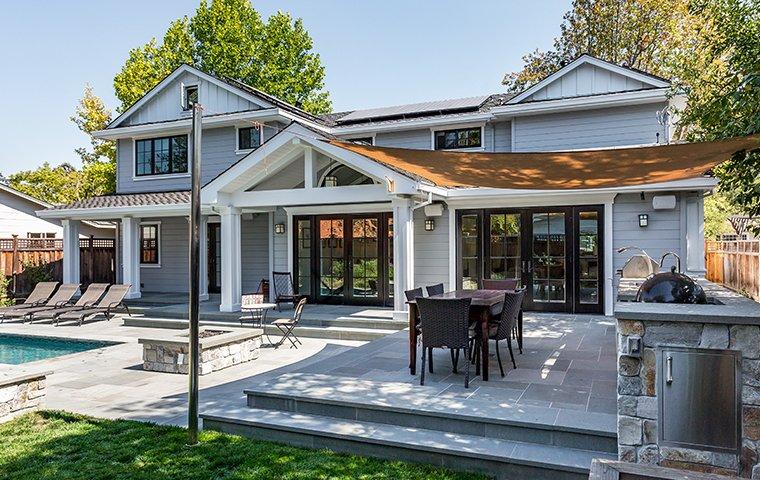 The Problems Pests Cause
The problems pests cause can be broken into three major categories. Pests are either annoying, dangerous, or destructive (or some combination of the three). For instance, pests like centipedes and flies pose no serious danger to you or your home, they are simply a nuisance. Rodents, on the other hand, are a combination of all three. They are annoying, with the way they pitter and patter around at all hours of the night, they are destructive, with the way they chew on everything, and they are dangerous, with the many diseases and parasites they are known to carry.
How Hard Are Pests To Deal With Alone?
Everyone knows how much of a pain pests can be, but not many know how difficult they can be to eliminate. You could spend hours researching the pests in your home and implementing online DIY pest control methods until something works, but would it be worth the effort? Would it be worth the danger that chemical-based pest control might pose to your family and pets? Pest control is not easy, nor is it a job you should try on your own. Too many times we have heard horror stories from our clients about how dangerous, ineffective, and money-draining DIY can be. Don't let this be the case for you.
Why You Need Professional Pest Control
There are many jobs in life that require training and the proper equipment to do well. Just like you would hire a plumber or an electrician to fix problems within your home, you need a professional pest technician to fix a pest problem. Using integrated pest management techniques and only the best pest control products available, we not only deal with current pest problems but also set up a line of defense against future pest threats.

Something you should know is that home insurance plans do not usually cover pest-based damage. If termites or carpenter ants eat away at your home's wood and severe damage is caused due to their chewing, you will be held liable. This is because pest-related damage is considered a preventable disaster meaning your home insurance provider expects you to invest in professional pest control to ensure the safety of your home.
Why Peace of Mind Pest Control Is Your Answer To Pests
When it comes to choosing a pest control provider, you have to ask yourself what is important to you. Are you looking for a friendly team of service professionals? What about high quality and reliable pest control services backed and accredited by the Better Business Bureau? Maybe you are looking for more coverage to deal with a wide range of pests in your home. We have all this and more for you here at Peace of Mind Pest Control, INC. Never again will you have to worry about the problems pests pose. With Peace of Mind in your pocket, you and your property will possess the protection you deserve. Reach out today.